A Testing Center of Excellence (TCoE) consists of an enterprise quality management program providing strategic, tactical and operational governance through process standardization, technology and resources geared towards providing operational efficiencies, cost reductions, improved customer satisfaction and execution excellence. Omni Sourcing's goal is to drive our clients through the SEI Maturity Model to the Optimizing Level. When our clients are near that Level, the quality assurance (QA) organization is ready to introduce and develop a TCoE frameworkfor the business. The TCoE will provide oversight of the testing efforts across the enterprise establishing "best practices" testing services with the flexibility to adapt rapidly to innovations and challenges.
Testing Center of Excellence Framework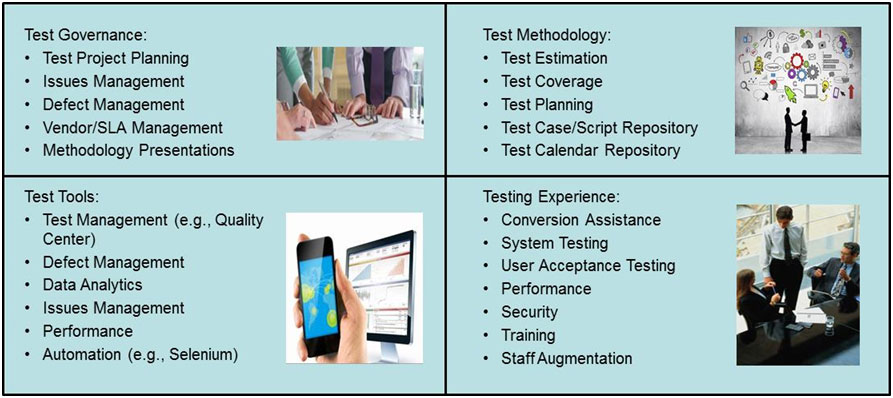 Omni Sourcing has developed a structured approach towards the introduction and development of a TCoE fromseveral implementations for our clients. We understand that the implementation is an art and a science; and there is continual improvement and evolution as the business changes. Communications and collaboration are critical in delivering a focused message to the organization and in gaining business and IT acceptance. Collaboration with business and other IT disciplines allows for developers and designers to assist the TCoE in improving product quality. OmniSourcing strives to bring together the development and testing teams, processes, tools and frameworks to better leverage resources and at the same time reduce cost of operations and improve delivery time. Our solutions have demonstrated to client management the importance of a TCoE and the significant value it brings to the enterprise.