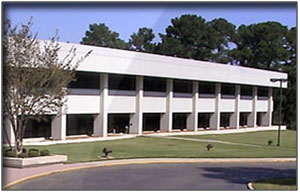 Rural sourcing allows US-based Information Technology service providers to establish delivery centers in low-cost regions outside major metropolitan areas and is a viable alternative to global offshoring. Omni Sourcing has the resources your company needs to allow your company to outsource your IT Services needs domestically and still realize offshore savings.
Offshore Pricing. Domestic Quality.
Some of the benefits of rural sourcing include access to relatively low-cost labor, fewer time zone and cultural constraints, and in many cases the same cost-savings as going offshore. For many organizations, especially ones in the public sector, the appeal of maintaining domestic operations can be paramount. Having a US-based rural facility allows for the convenience of planned, as well as, impromptu visits, ease of communication, support of government contracts and a higher level of intellectual property
Technology Innovation Center
Our innovation center in Jackson, MS provides us with the capability to deliver superior quality service and customer experience for clients. The facility provides flexibility with network access allowing cloud enablement and future space expansion. The building has approximately 190,000 square feet of office space and offers:
Power, communications and network redundancy
Fiber backbone throughout building
24/7 physical security with perimeter fencing
Communications tower
The Omni Sourcing Difference
Curated Teams
Omni Sourcing has the flexibility to expand and restrict the size of our teams based on the scope of our clients' projects. This allows for faster start up, lower turnover and savings for the duration of projects. We guarantee high quality results at major cost savings to you business – upwards of 30% to 40% versus expanding your IT team.
Application Lifecycle Management (ALM)
We provide IT governance, business application development and production operation processes. We are committed to delivering innovation by collaborating with our clients to improve performance and increase business value.
Flexibility
We are flexible; we can provide a team to work on-site at your facility or at our Technology Innovation Center. Either way, we are simply a phone call away. There are no long time, language or cultural barriers to overcome when we are delivering you quality results.